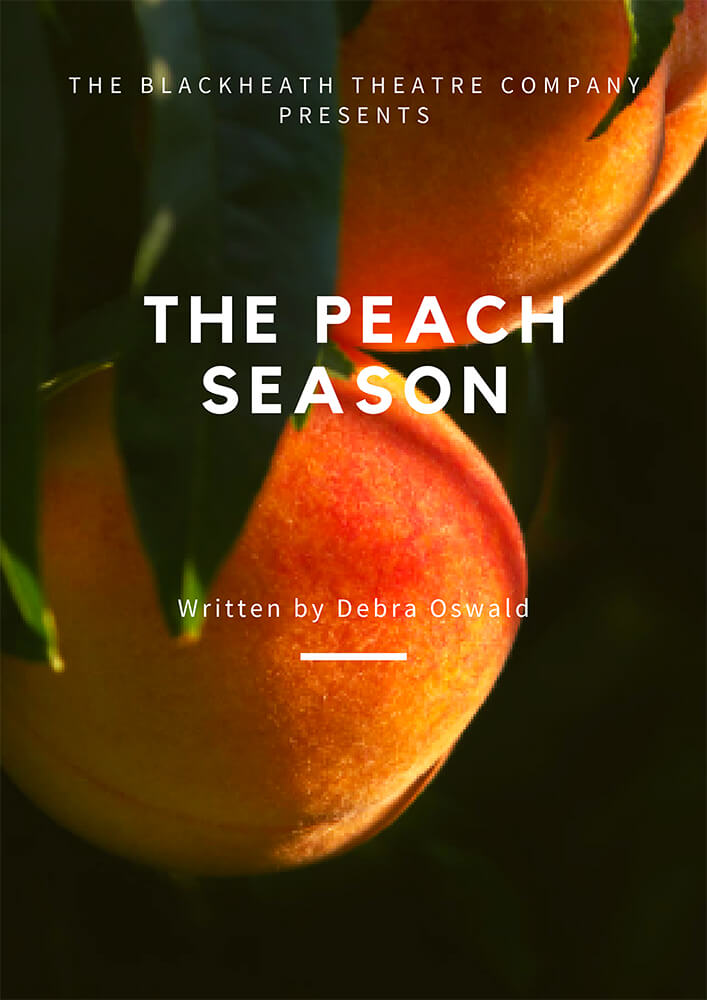 Time to harvest your seat for The Peach Season
Good news. Tickets for the first BTC production of 2022, The Peach Season, are now on sale. Performances are on Thursday to Sunday 26 to 29 May.
We are pleased to announce that Humanitix, the not-for-profit ticketing platform whose fees all go to charity, is handling our bookings. Go to the website https://www.humanitix.com/au and click on the performance of The Peach Season you wish to book.
You will see five performance options for The Peach Season. Note the new seating layout. The "thrust" stage is a first for the Blackheath Theatre Company. This format is more inclusive, more dynamic, and creates a more captivating audience experience. Just pick your seat(s) and you will be led through the booking process.