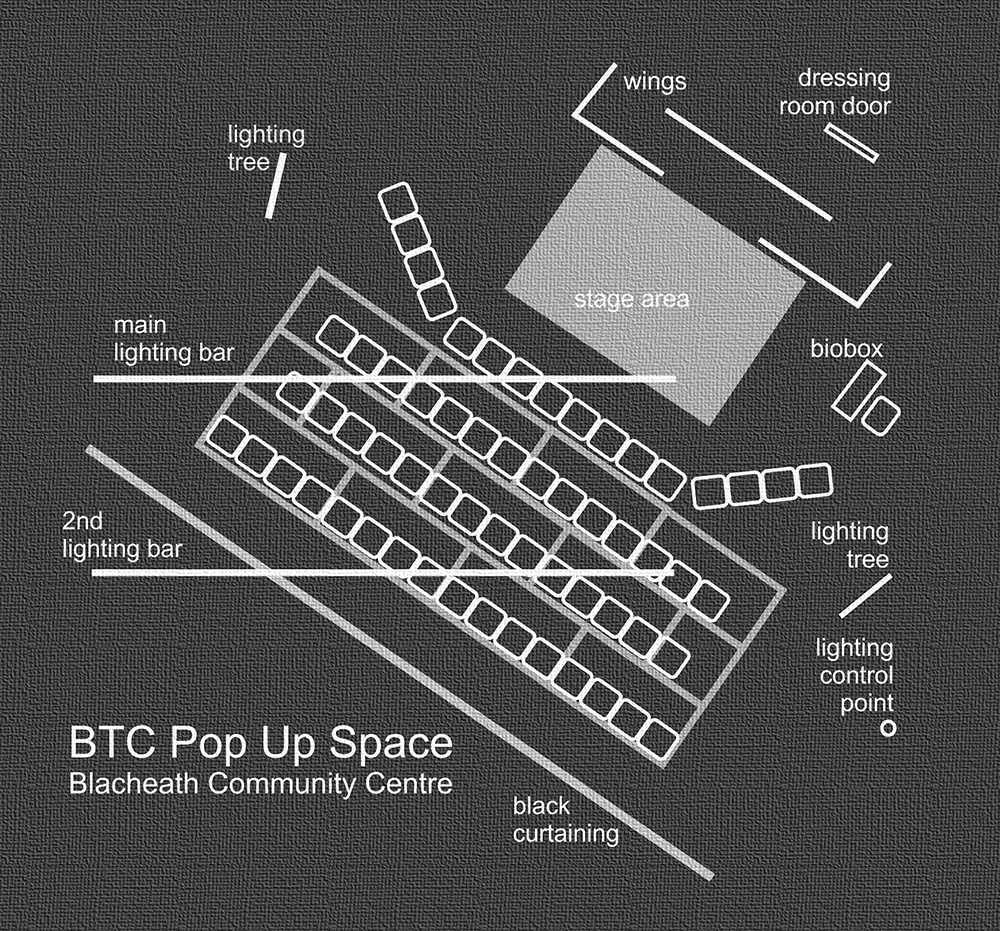 A Pop Up Auditorium
For 2019, Blackheath Theatre Company will perform in its pop up auditorium, nestled in an intimate corner of the Blackheath Community Centre's expansive Phillips Hall. Four rows of purpose engineered tiered seating, surrounded by dedicated safety railing will ensure that every patron has a safe, comfortable, easy access  view of all the action on our floor mounted stage.
No patron is more than a few metres from the actors. You will hear every word of dialogue. A surprisingly capable lighting system will be a major creative feature of all our production designs. Thoughtfully designed venue effects will support a stimulating atmosphere from the moment of your arrival
Complementary refreshments are provided at interval, while free programs are a feature of entry. Our performance seasons stretch from mid autumn to early spring but excellent heating will maintain cosy conditions all the while.